Columbus Dynamics
·
Manchester, Anywhere(UK)
·
Hybrid Remote
D365 Lead Solutions Architect
We are committed to creating a diverse and inclusive workplace where everyone feels valued and respected. As such, we are seeking a highly motivated and experienced D365 LSA
Job Title: D365 Lead Solutions Architect
Location: Hybrid/WFH 
Salary: Negotiable (We aim to improve your current package)
Bonus: Personal and Company Performance
Holiday: 25 Days, Plus Bank Holidays (Increasing with Service),
Medical Insurance: Yes (terms apply) and Cashback Plan
Hours: Full time (36.5 hpw)
Travel/Expenses: A car is required for travel to client sites - expensed at 45p per mile from home address (excluding travel to your Assigned Office)
---
Columbus Dynamics team, 
At Columbus, we value collaboration, trust-building, curiosity and delivering customer success. By joining our Dynamics team, you will have the opportunity to contribute to these values while continuously developing your skills and knowledge.

Right from day one, you're welcomed into a team of supportive and friendly colleagues, who share the same enthusiasm to deliver customer success. 
So get ready for a journey filled with diverse projects, each bringing a new challenge, a fresh team to collaborate with, and innovative functionalities to master. The growth opportunities are endless, allowing you to connect with colleagues from around the world, and fostering a truly global perspective. 
Gold Partner and Inner Circle 
As a Microsoft Gold Partner for over 20 years, Columbus have access a range of market-leading resources, training and certifications. As well as a host of awards, Columbus have twice been named partner of the year by Microsoft.
As Microsoft Inner Circle members, Columbus have been recognised as part of an elite category of partners. This honour is only awarded to the very best in the industry for thought leadership, innovation, and dedication, with Inner Circle partners representing only the Top 1% of the Microsoft ecosystem.
The role of D365 Lead Solutions Architect

You will have the opportunity to collaborate closely with influential C-level stakeholders, delving into their aspirations and overarching goals. By crafting solutions that not only cater to their needs but also seamlessly integrate cutting-edge technologies, you'll be at the forefront of driving impactful change. 
You'll become a "trusted advisor" not only to our esteemed clients but also into the Columbus implementation team. Your strategic involvement in one or two enterprise programs will grant you the pivotal role of owning the entire solution. From engaging in presales activities to orchestrating a smooth support handover, you'll be the driving force behind ensuring success through effective scope management and early value realisation. 
This journey will empower you to amplify your existing skills and expertise while immersing yourself in the latest advancements and technologies within D365 solutions. 
Everyday is a fresh adventure, with projects and situations that promise excitement and variety!
 Travel and Hybrid Working
We have an environment that gives you the flexibility to achieve an effective work-life balance. To maintain our collaborative approach, all team meetings take place face-to-face in our offices wherever possible.
We continue to offer our customers onsite consultancy time if requested, so flexibility around UK travel and overnight stays is expected dependent on the project requirements. Onsite time is planned ahead of time, within 2-week blocks so you know well in advance where you will be working.
We ask that those in customer-facing roles aim to come into the office at least once a month, these visits are usually coordinated within each team – but you can work from a Columbus office regularly if you prefer, whichever suits you.

About You (The Essentials)
Working within these relevant industry sectors; Manufacturing, Retail, Warehousing, Commerce, Logistics etc.
Experience of being a consultant in a functional role
Have a track record of delivering complex D365 ERP projects
B2C partner experience  
Full drivers licence and access to vehicle
Curious, looking to challenge the status quo and improve
Collaborates well with both internal and external colleagues
Committed to personal development and becoming a Trusted Advisor in your field.
Diversity and Inclusion are close to our H.E.A.R.T!

By joining our team, you will be part of a supportive network that values your voice, respects your ideas, and promotes a healthy work-life balance.
We are committed to cultivating an inclusive workplace culture that celebrates and supports career growth and advancement, and we aim to get the whole company together twice a year for our company day. 
We provide equal opportunities for everyone, ensuring a level playing field for all candidates. We actively encourage applications candidates from all backgrounds to apply for positions across our organisation, in return you can expect us to Help you grow. Empower you. Appreciate you. Respect you, and your Team.
---
What we can offer
You will be a part of both a local and global team, where you not only share knowledge but also a laugh or two. We value our employees and leave room for flexibility so that you can enjoy a work-life balance.
As a Columbian you will get;-
25 Days Annual Leave (Increasing with Service)
Columbus Benefits Hub – Discounts on Tickets, Shopping, Car leasing, Holidays, Food and More

Access to Free Training Courses Delivered by Columbus Academy
Free Microsoft Certifications and access to Microsoft Learn
Modern Airconditioned Office Space, with Free Parking, Free Drinks, Breakout Areas, Pool, Darts, Table Football
Casual Dress-code in our Offices
Personal Pension Plan

Life Assurance x4 Salary
Cycle-to-Work Scheme
£2,500 payment for successful candidate referrals
Flexi-phone upgrade scheme (if eligible)
Company Awards & Recognition
Bi-annual Company Special Recognition Awards with prizes!
Give a thumbs up through Columbus Cheers.
Employee of the year and Employees Employee of the year.
Long Service Awards
Employee Wellbeing Program (terms apply)
Vitality Medical Insurance
Westfield Health Cash plan (includes an Employee Assistance Lines),
Mental health first aiders
Suggestions Boxes
Next Steps
If this sounds like the role for you, then please drop a copy of your CV over today via our website and "Apply for this job" or CV not up to date? then apply using your LinkedIn profile in seconds.
You may also be prompted to "Connect with us", but please don't worry if you don't have the time, it does not impact your application.
In the meantime, check us out on Instagram or LinkedIn
STAY CURIOUS, COLLABORATE, BUILD TRUST, and DELIVER CUSTOMER SUCCESS
Suitable for candidates working with/as: D365 Business Consultant, Senior Business Consultant, Functional Consultant, D365 Implementation Consultant
Team

Locations

Manchester, Anywhere(UK)

Remote status

Hybrid Remote

Role Reference No.#

ERP009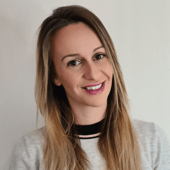 Contact
Alex Randle
Talent Acquisition & Employer Branding Specialist – Global Functions
About Columbus Global (UK)
We've been helping businesses digitally transform, maximise their assets and futureproof their operations for over 30 years. With deep industry expertise we know how to make our clients more successful by adapting and implementing proven Columbus and Microsoft-based solution sets for immediate business impact.
Coworkers
Over 200 in the UK, and 2000 worldwide.
Columbus Dynamics
·
Manchester, Anywhere(UK)
·
Hybrid Remote
D365 Lead Solutions Architect
We are committed to creating a diverse and inclusive workplace where everyone feels valued and respected. As such, we are seeking a highly motivated and experienced D365 LSA
Loading application form
Already working at Columbus Global (UK)?
Let's recruit together and find your next colleague.