Our Company Days
Take a closer look....
About the day...
Columbus company days, typically twice a year, are a relaxed way to hear more about Columbus, celebrate our people, and our business lines successes'.
Past events have been held at the Nottingham Belfry, The Albert Hall and Pitcher & Piano to name but a few.
The event is held on a working day with all required to attend so you will get the opportunity network with all the brilliant people who make us who we are today!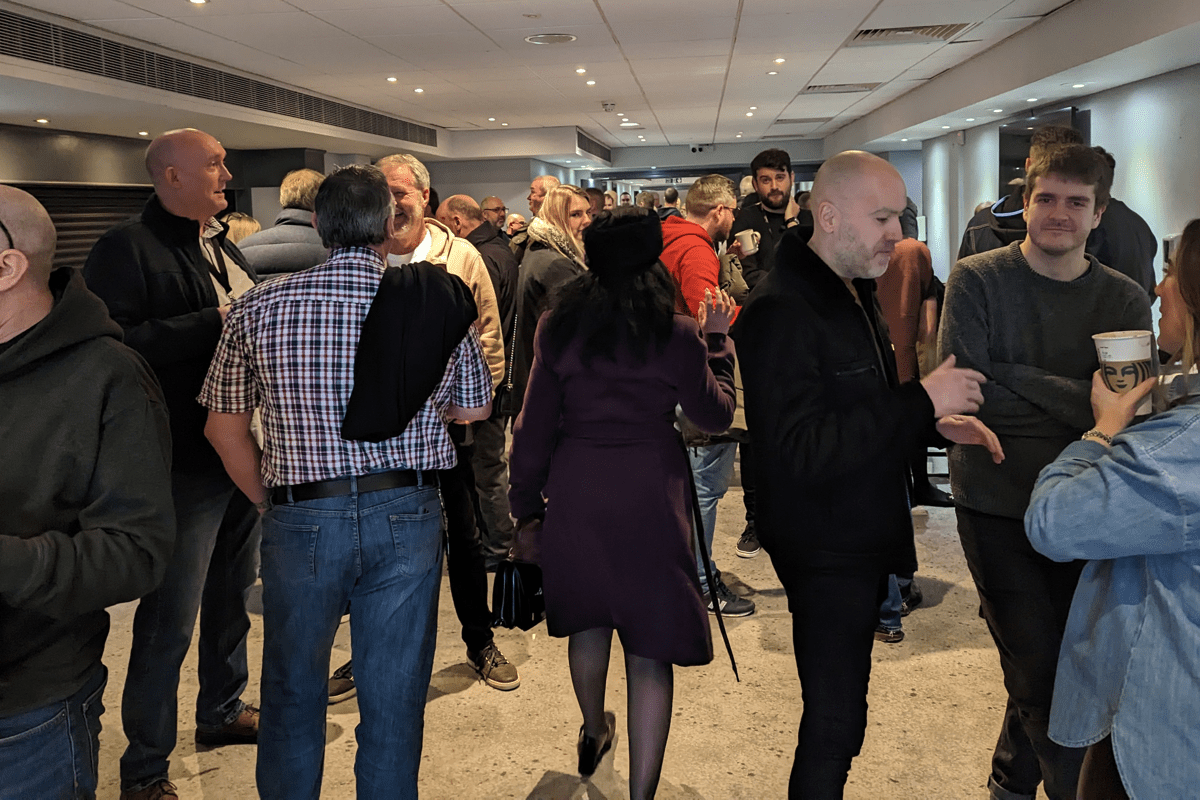 On Arrival
As we have Columbians attending from around the country, the morning arrival usually consists of teas, coffee, cakes and chat.
In conjunction we are also open to any charitable ideas that people may have for the arrivals session, In the past we have run campaigns such as foodbanks, Ukraine appeals, and charity collections.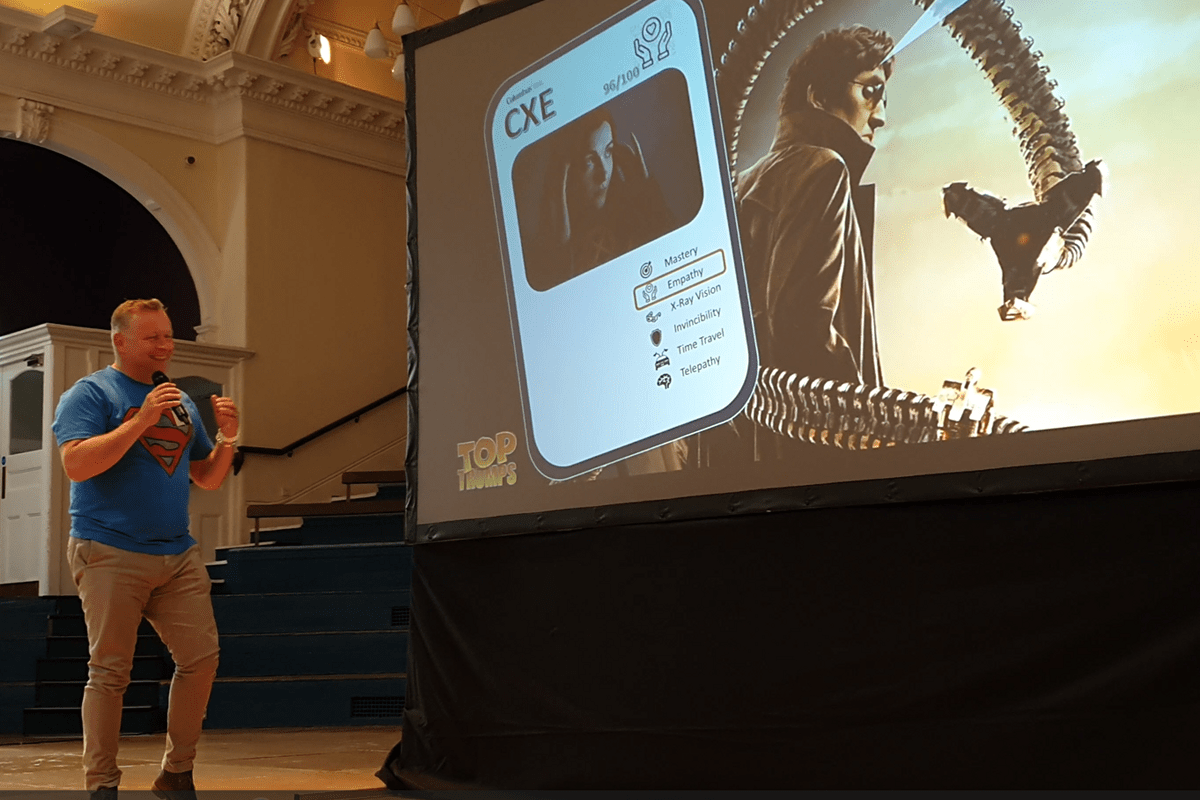 Talks and Updates
In order to keep the days interesting, informative and relevant, there's no set formula we follow - so in short each Company day is different from the last. But here are some of kind of things we have presented in the past;-

UK Market Unit News
Directors updates from our Business Lines
"Ted Talks" e.g. Artificial Intelligence
Benefits and Referrals
Employee Surveys
Charity

Lunch and Team Activities
A full lunch is provided, with all dietary requirements catered for.

The second part of the day is usually your chance to get involved in a short team activity, but don't worry, we wont be asking you to fall backwards off the stage blindfolded.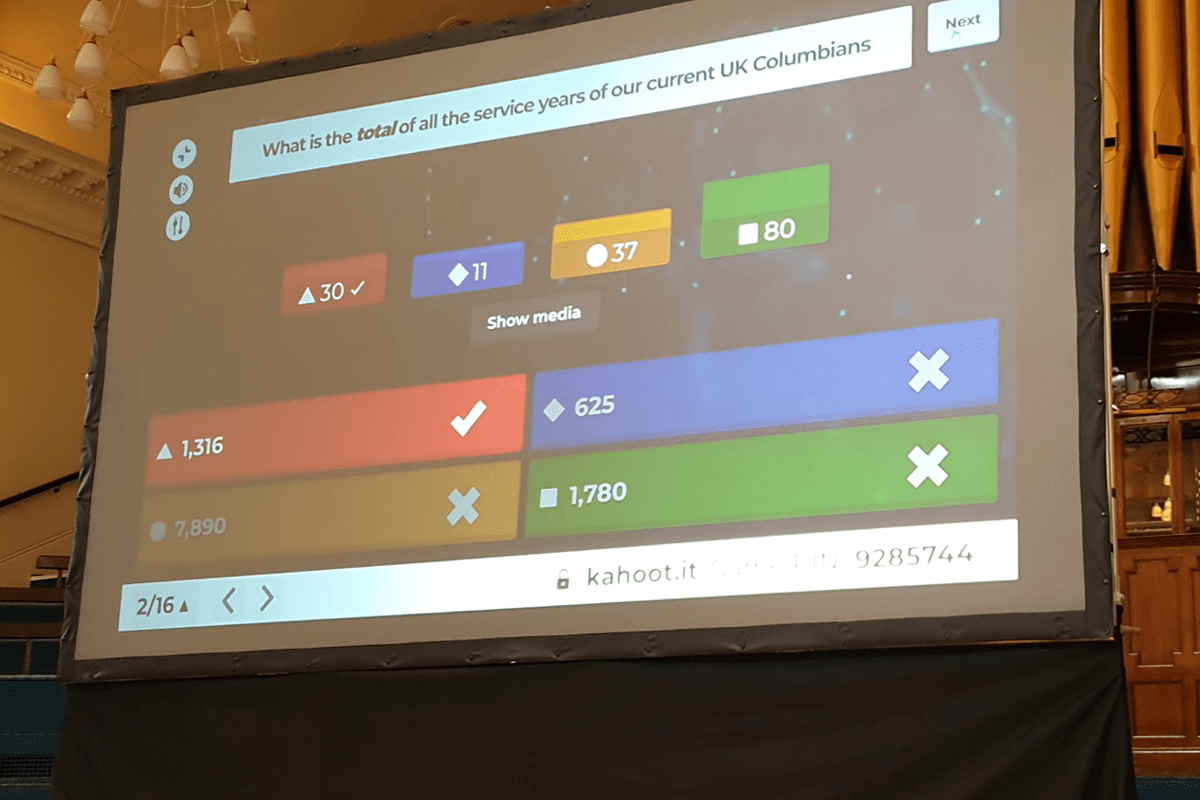 The Company Quiz!
Grab your phones, pick your screen name, and join in on the now infamous, Columbus Kahoot Quiz and prepare for a laugh!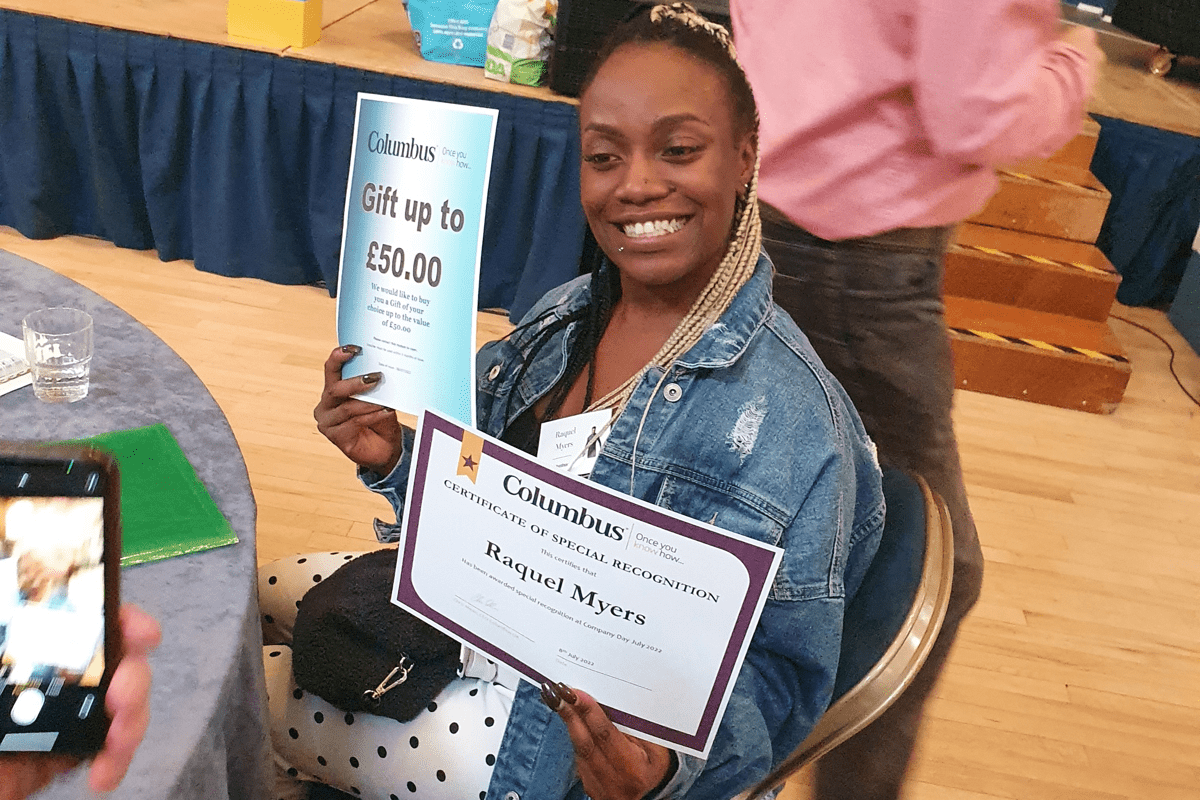 Recognition Awards, Columbus Cheers and Long Service
Throughout the year Columbians have the opportunity to send well deserved thumbs up via our Columbus Cheers app, in recognition for work that support our company values - and we take some time recognise these individual efforts.
5, 10, 15, 20, 25 or yes, even 30 years - one by one we take the time to recognise Long Service milestones with all our colleagues.

and once a year, we announce our Employee of the year, and Employee's Employee awards.
Evening Merriments
For the afternoon evening, whether its a Summer BBQ, a Pub Quiz and DJ, or Vegas style casino, the main thing is everyone lets their hair down.